Customised shelving and storage solutions to suit your unique requirements.
Paremata house
Customised shelving solutions that provide both storage and display space for the family treasures.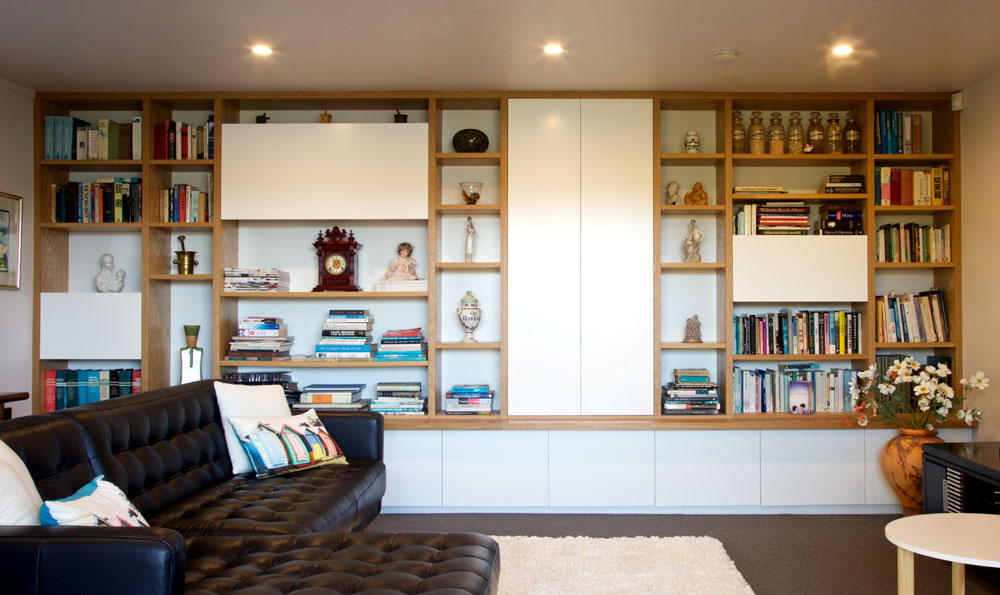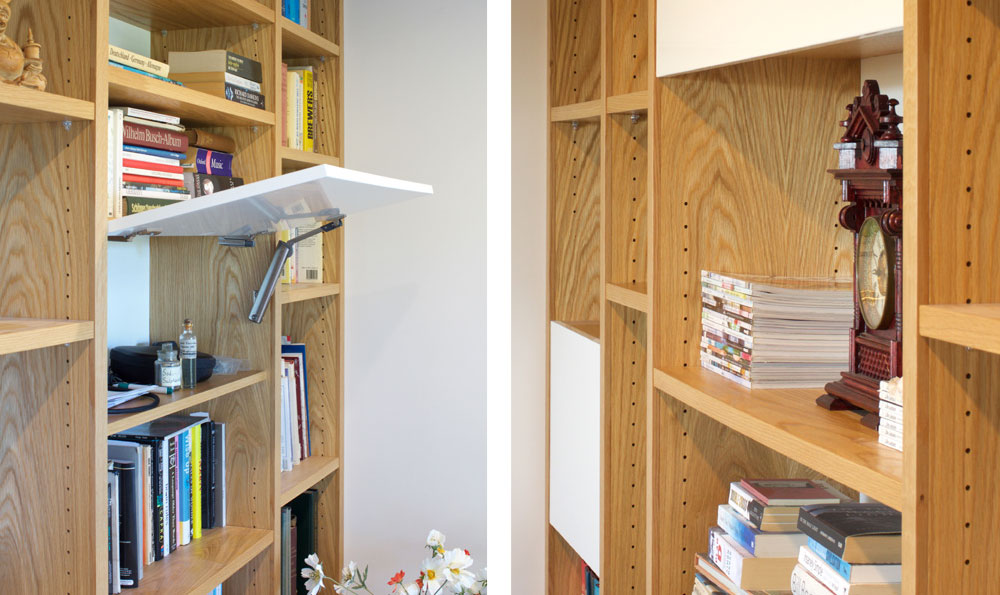 Home office solution
Utilising a small unused space Splinters & Pixels have created a multipurpose home office with plenty of storage, shelving and desk space. Designed to integrate with other storage solutions throughout the house.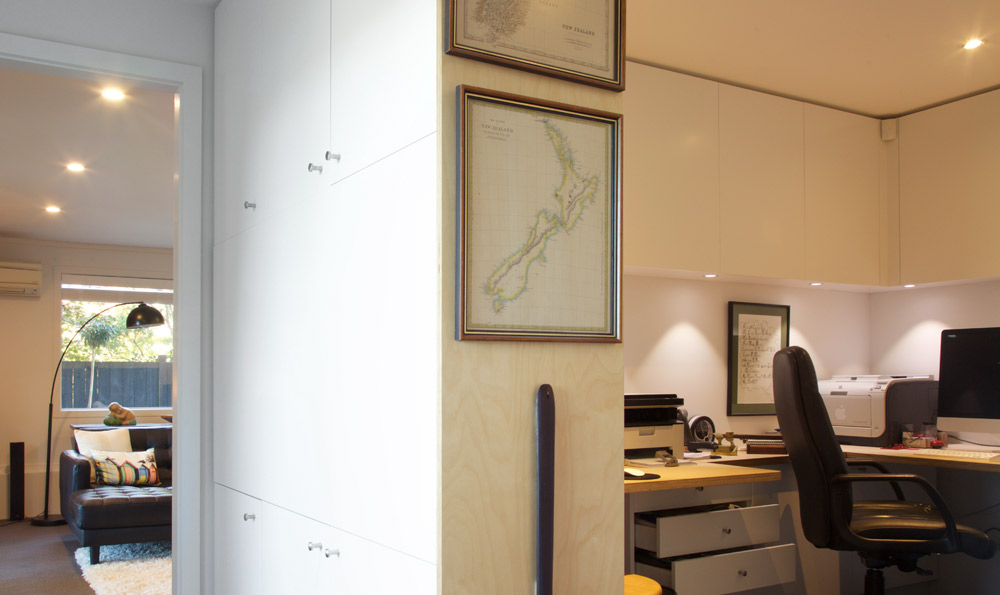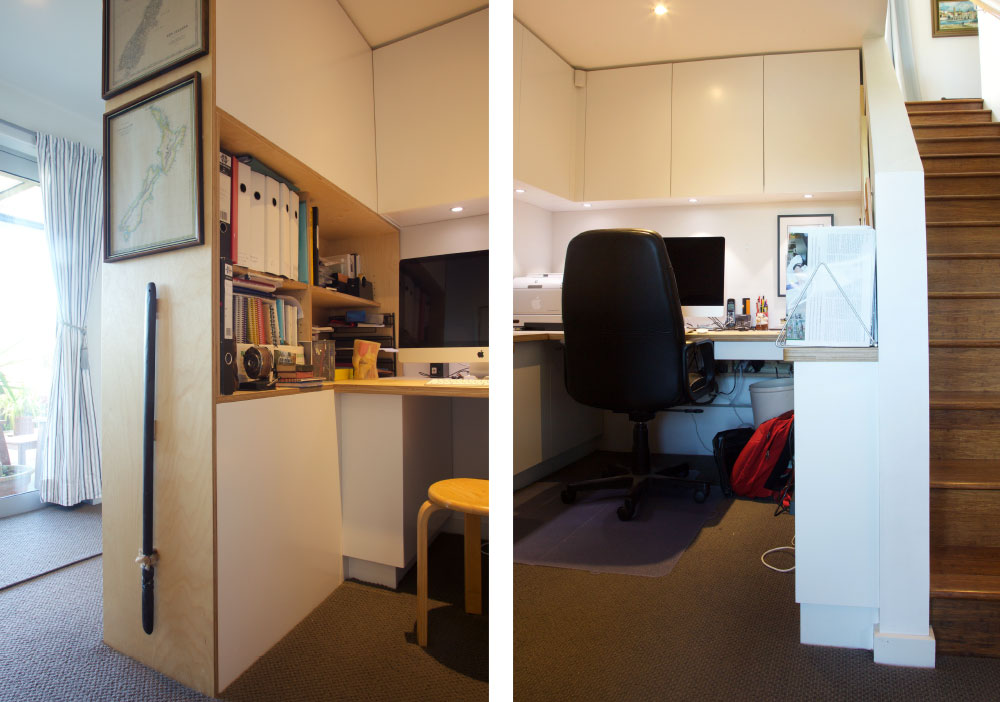 Family home larder
Splinters & Pixels custom designed and built a variety of larder solutions for a series of small and unusual spaces. A mixture of shelving, multipurpose drawers, benches, wine storage and removable Japanese potato boxes. Made out of Douglas-fir with stainless steel for the benches, these bespoke solutions were designed to sit comfortably with the eclectic and creative style of the house.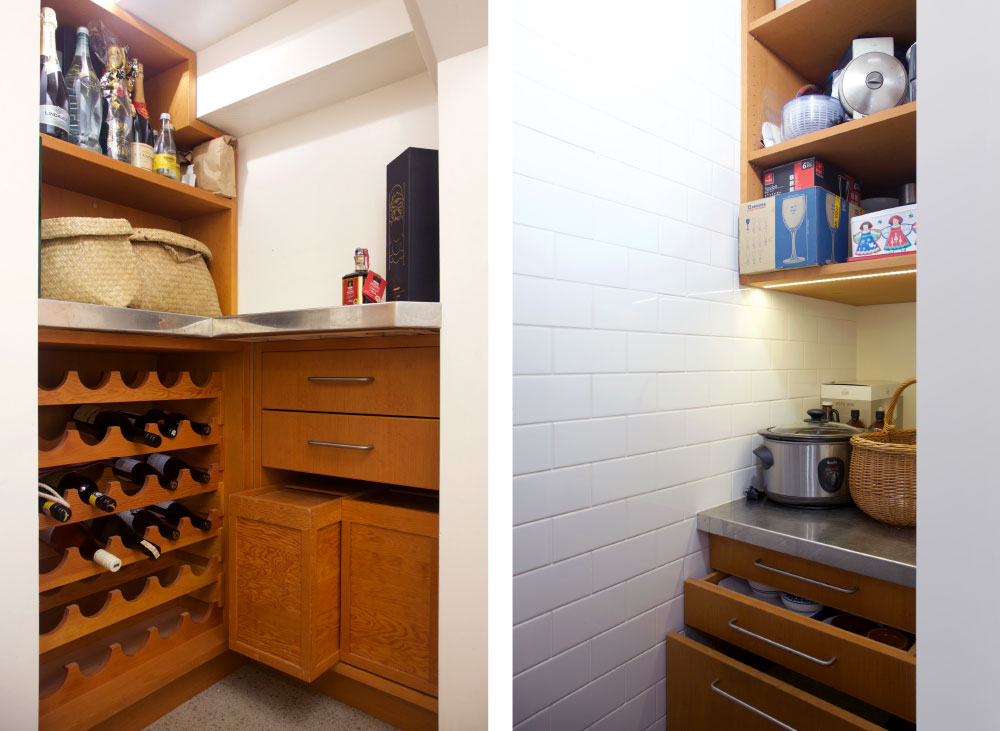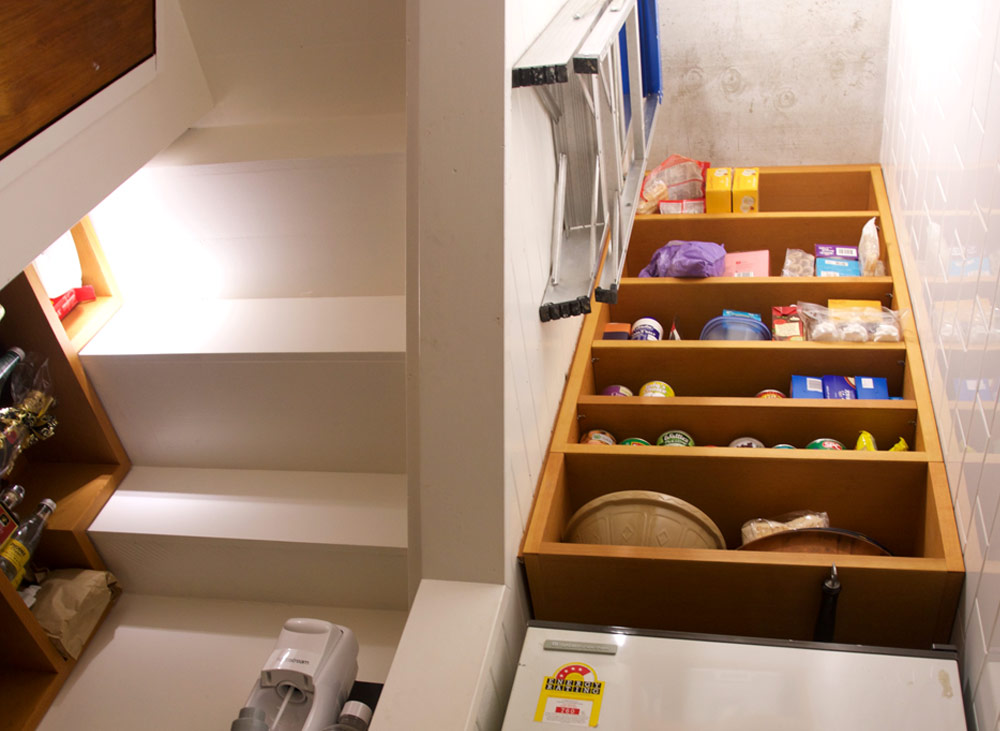 Family home bookshelves
Built from Douglas-fir, these stairwell bookshelves and a hidden touch-to-release cupboard make excellent use of unused wall space. The cladding on one wall has been designed to be removable to allow access to the kitchen ventilation system.