Beautifully designed and built kitchens with a meticulous attention to detail and materials.
Minimalist loft kitchen
Attention to every detail has made this kitchen the perfect and functional backdrop for the owners' love of beautiful objects and utensils. Clever use of limited space has resulted in a sleek and minimalist kitchen with plenty of storage.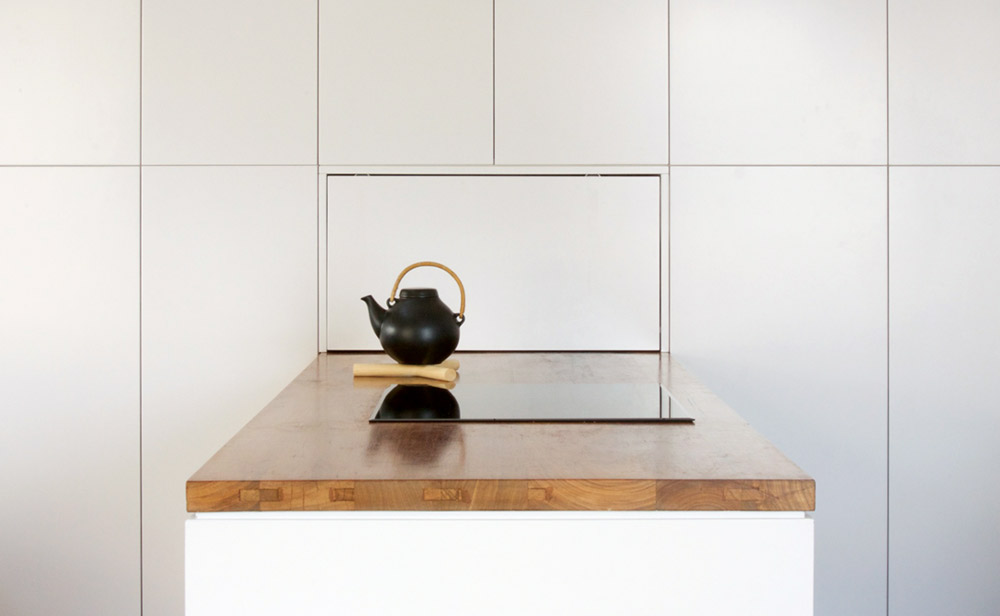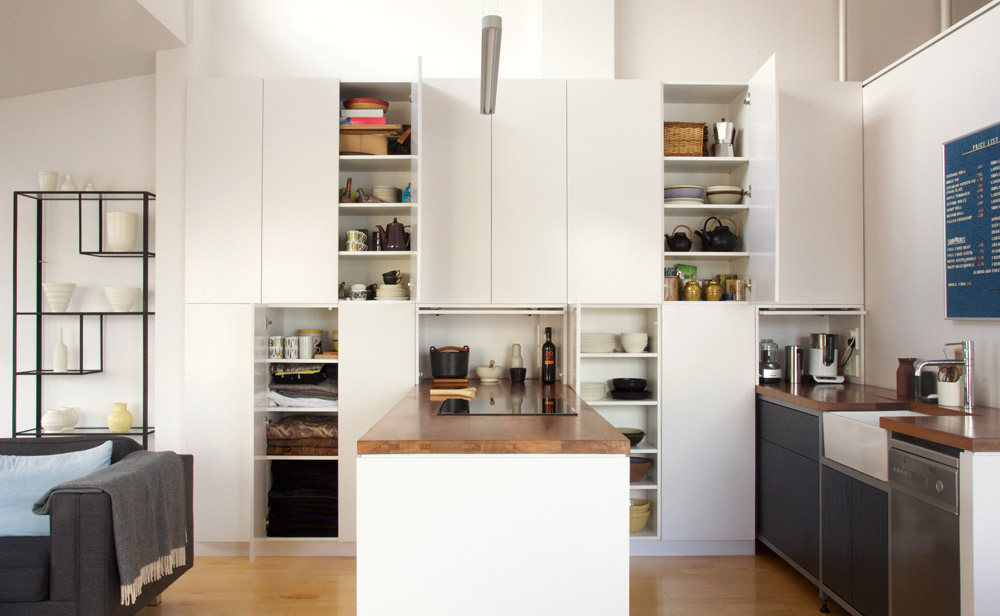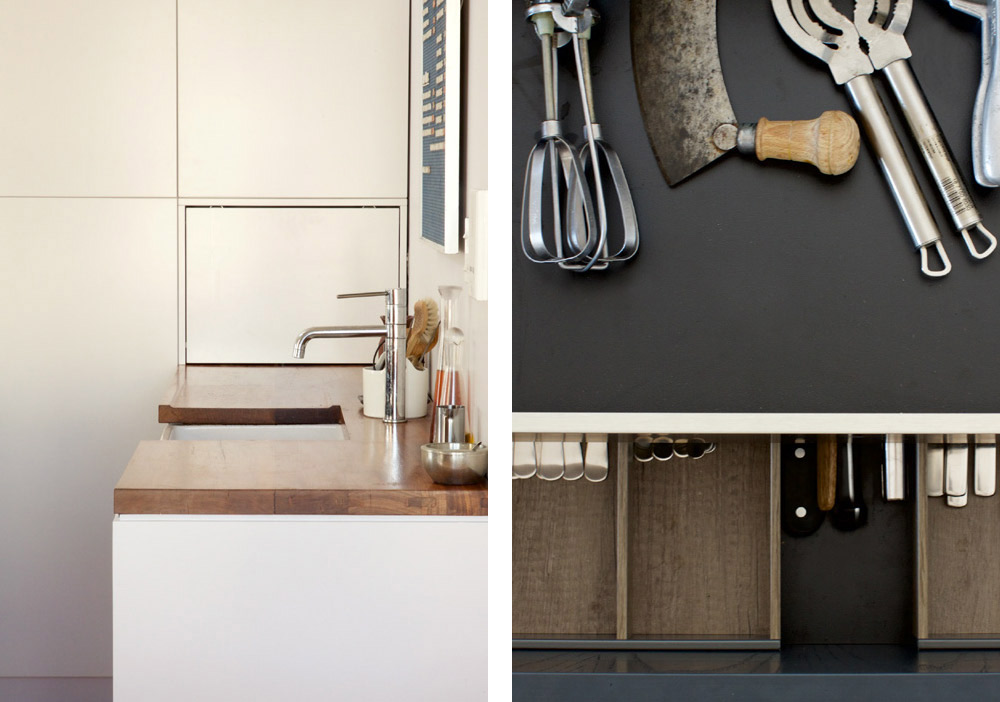 Warm family kitchen
A contemporary, solid wood kitchen designed for family living and crafted to fit harmoniously within this beautifully restored cottage. Crafted in Tasmanian oak with handleless cabinetry, the kitchen provided some unique storage solutions for the owner's beret business.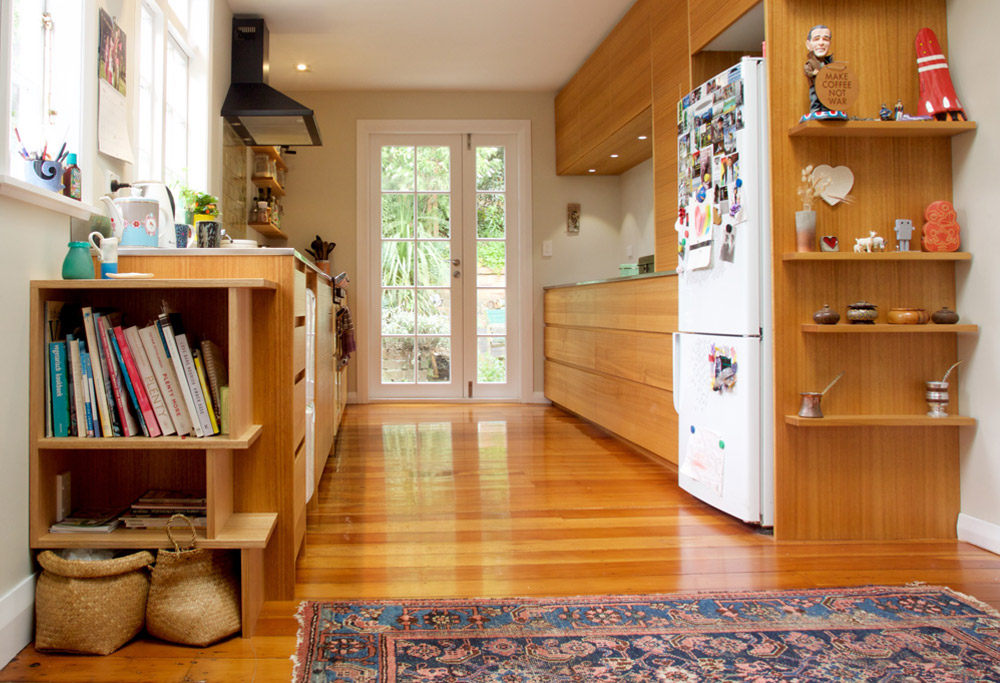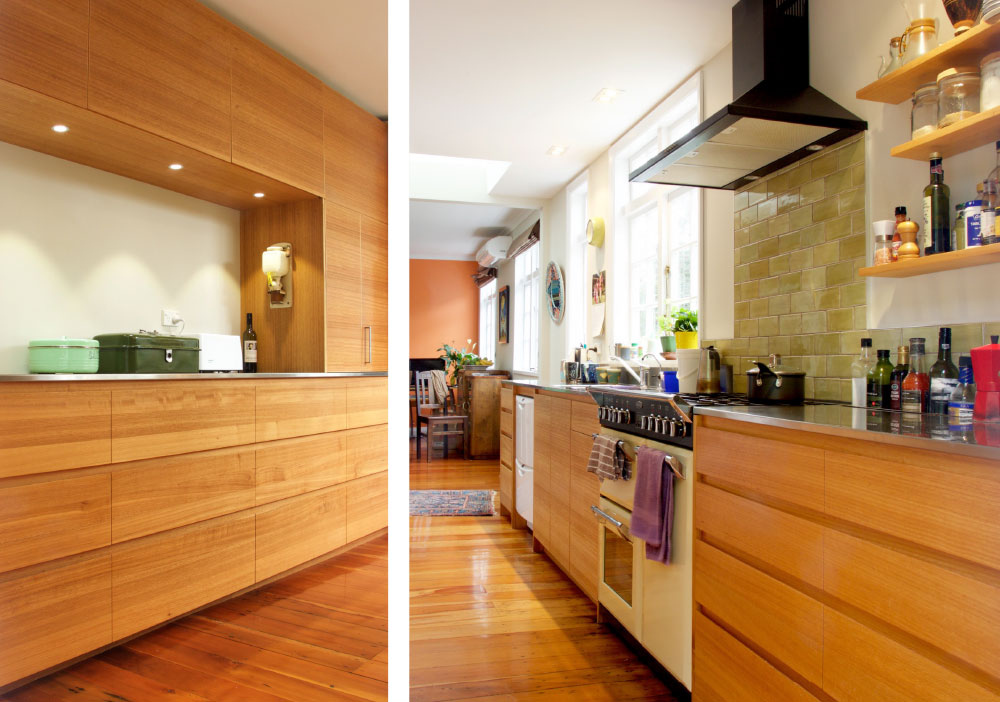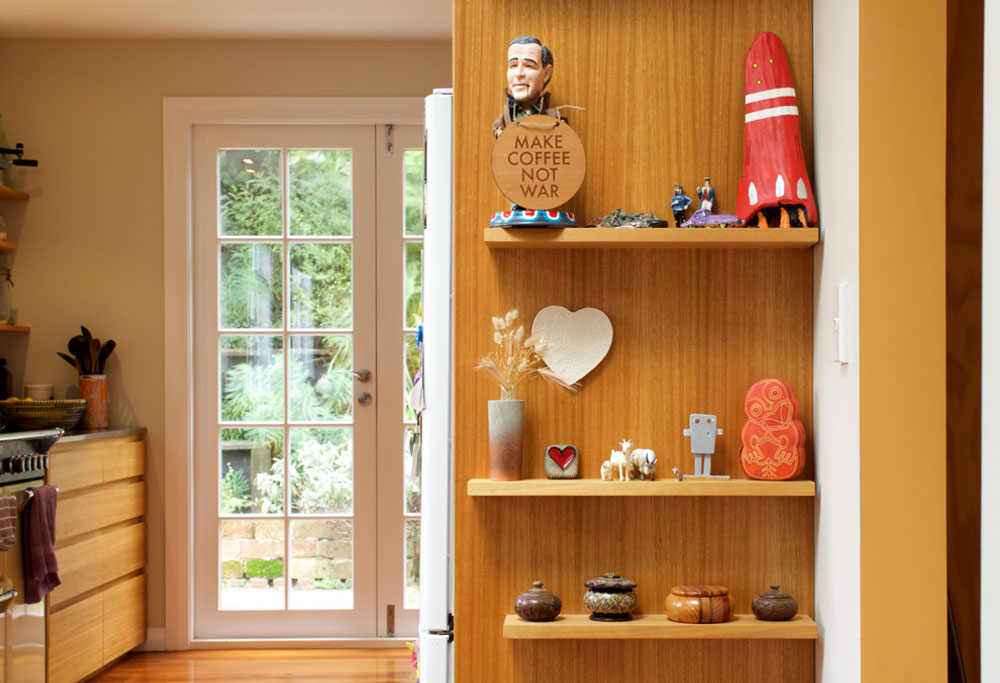 Heritage house kitchen
Lovingly restored to sit comfortably within the Arts and Crafts style of this heritage building, Splinters & Pixels not only designed and built this elegant kitchen but worked to restore many of the features of the house to their original beauty. The kitchen is crafted in solid timber with a white lacquer finish and the benches are finished in granite.