Furniture solutions crafted in beautiful materials to suit your individual needs.
Toolbox
The ultimate workshop bespoke item! Designed and crafted in Oak and Elm, this toolbox not only provides the perfect place for tools but is an object of beauty.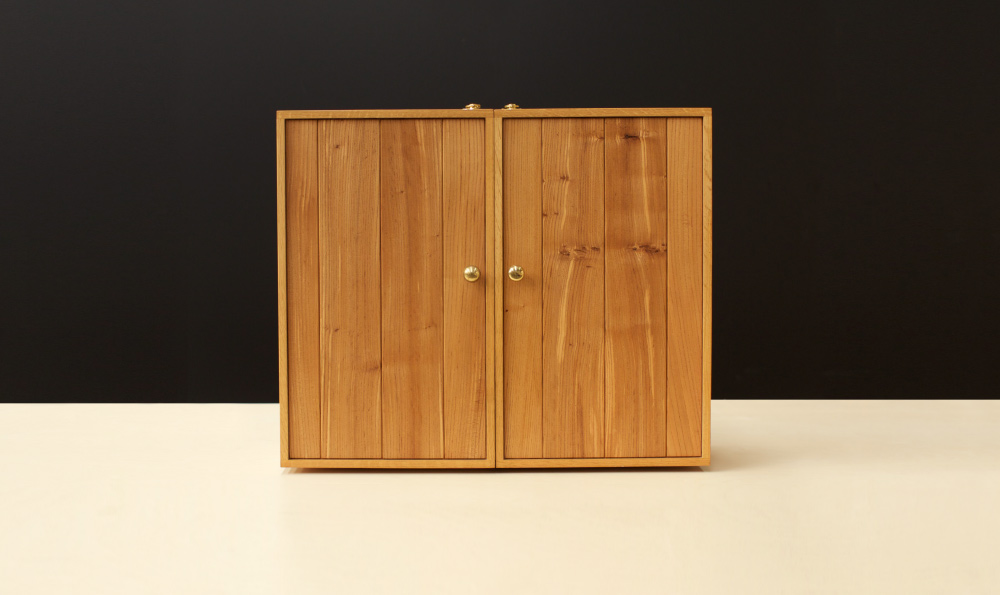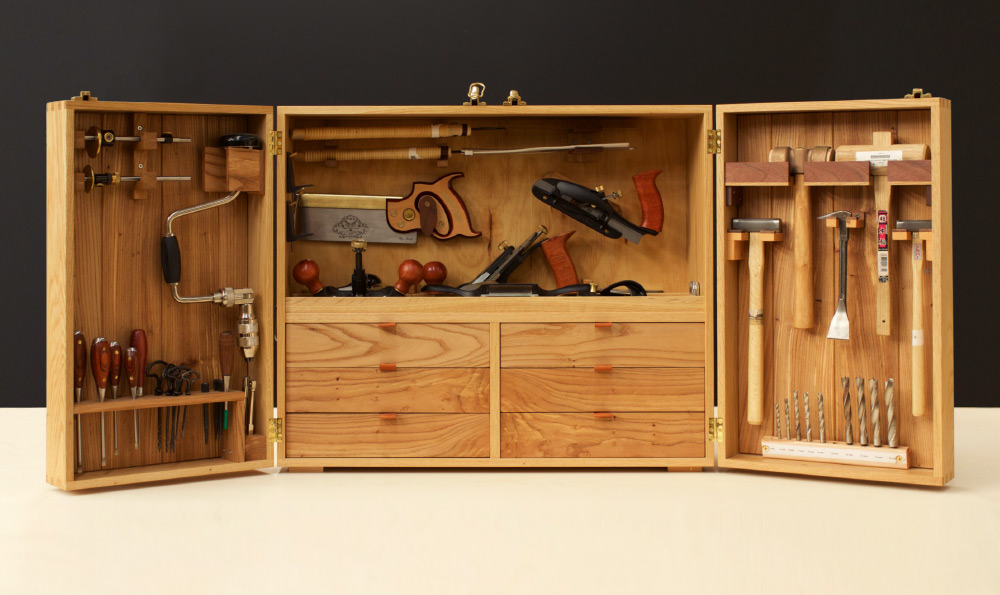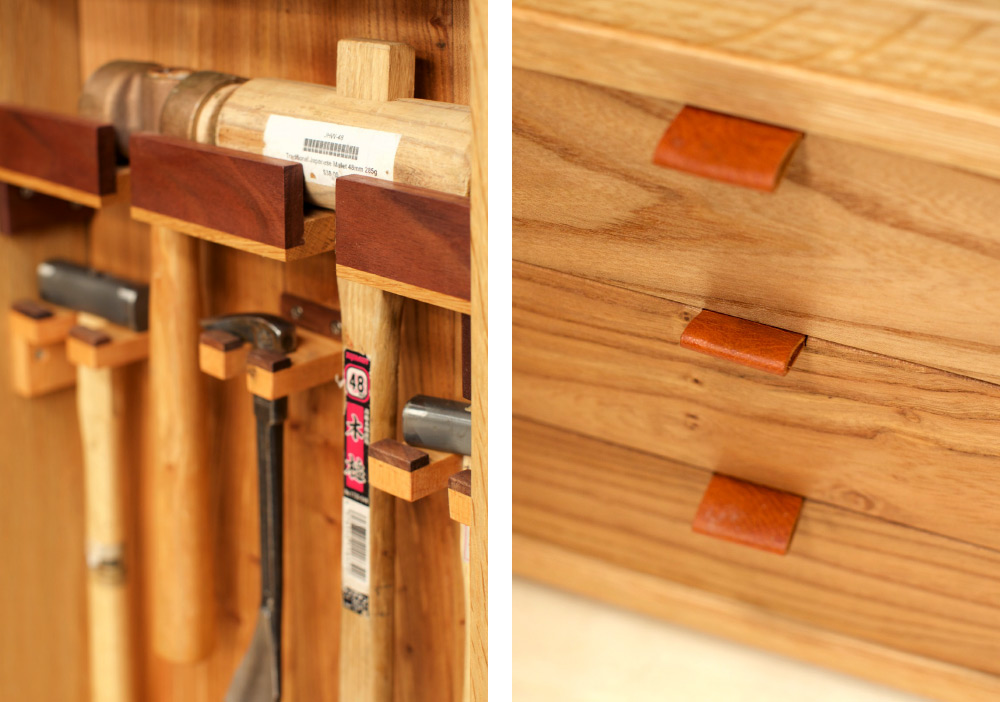 Elm sideboard
An elegant and contemporary sideboard with touch-to-release doors and drawers.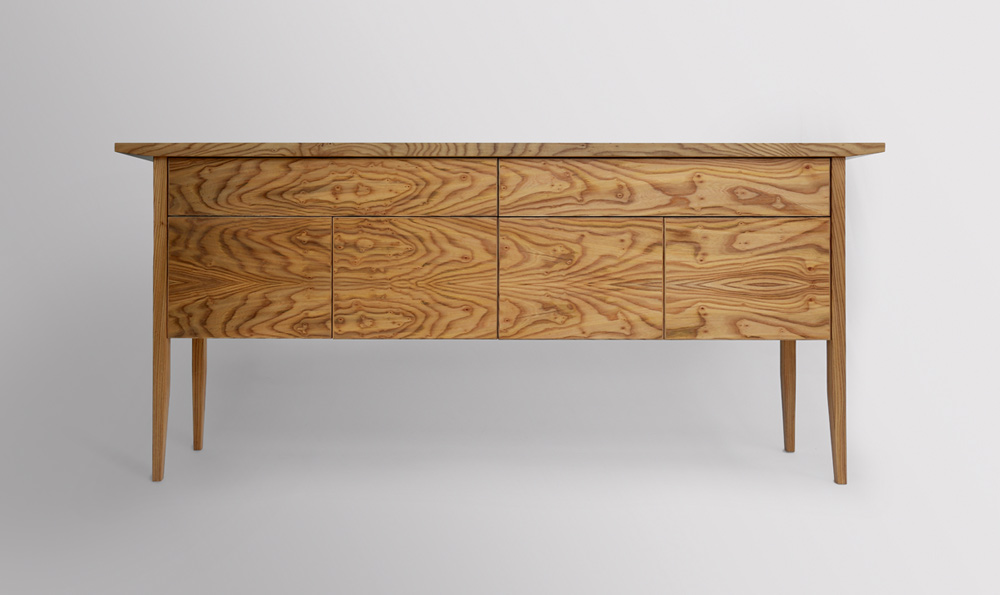 Cafe water tables
Practical and elegant tables crafted in solid Chestnut and Birch plywood, they provide the cafe customer with easy access to glasses and water carafes.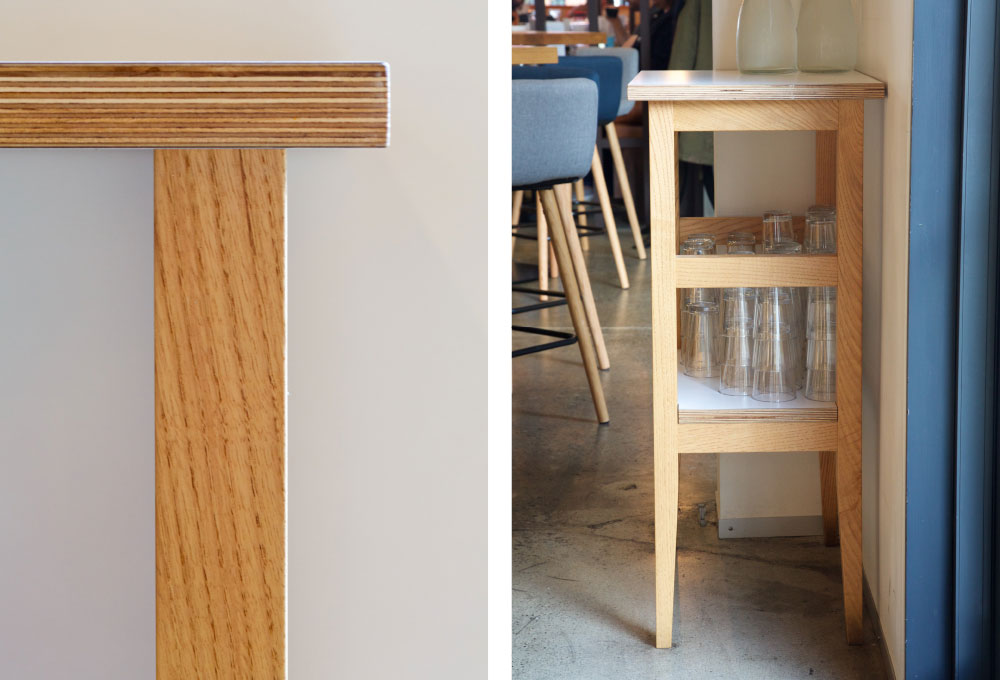 Oscar day bed
A unique day bed crafted by Splinters & Pixels from American White Ash. (Designed by Holly Beales at Candywhistle.)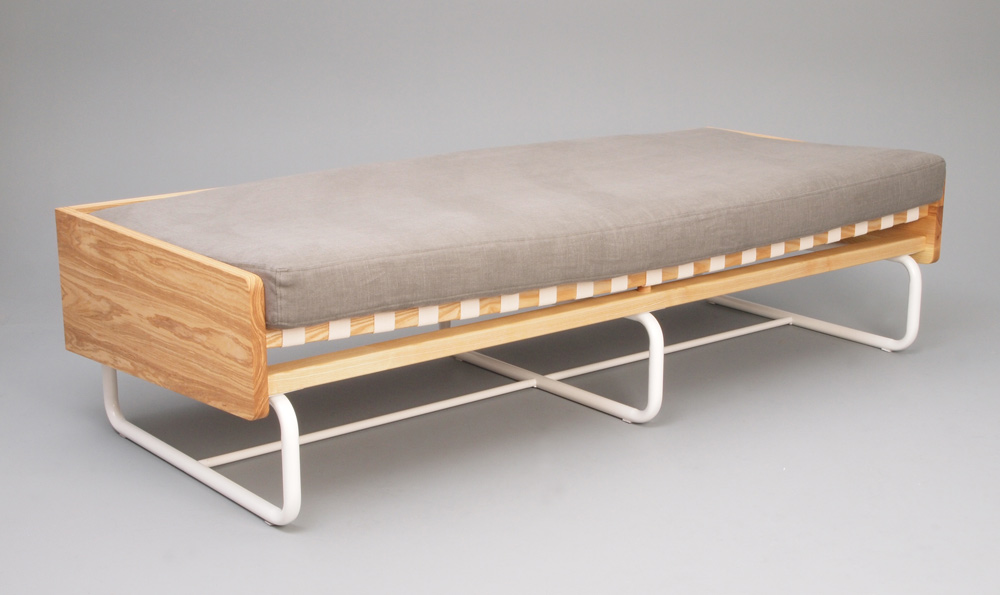 Comfort and storage
Designed to fit in a specific space, this Splinters & Pixels creation provides both guest bedding, seating solutions and extra storage. Crafted in solid wood with upholstered furnishings.